Over a decade's experience in providing instructional design services and bespoke learning solutions has enabled us create these exciting off-the-shelf courses. Designed to quickly and efficiently meet learning needs, our InSight product can also be completely customised and branded for your organisation.
Covering a range of topics of interest, our ProductLine "InSight" makes learning easier, faster and more effective. These online courses are designed to bridge the gap between theory and practice. Learners are engaged through immersive learning designs involving a mix of scenarios, storytorials (story-based approaches), interactive videos and gamification. For convenient access, the courses run seamlessly on tablets and PCs/laptops and can be deployed on any customer LMS.
We have launched an interactive eBook titled 'Creative Instructional Design Featuring 7 Learning Strategies you can use'. The eBook authored by Asha Pandey, our CMD and Chief Learning Strategist would teach the aspiring Instructional Designers how to bridge the gap between "Theory to Application" in Instructional Design. The learning aid that could give the aspirants multiple learning strategies in a format that could help to evaluate, compare and apply is available for free download.
e-learning Instructional Design for Designers
From novices to experts looking for a refresh, Instructional Designers around the world are taking advantage of these courses.
The suite comprises 15 online courses that provide Instructional Designers with the tools they need to build a successful career and master the know-how of online learning design.
From theory to practice, the suite features three bands:

Theoretical facets of Instructional Design
Application of theory into practice
New and emerging trends in Instructional Design

Online instructional design courses are available at www.opensesame.com and also on Apple App Store
View Demo of an example
The course caters to:
Professionals employed in creation or delivery of online training
Be used as non-curriculum supplements for online universities
Certification courses for learning professionals
Differentiators:
The theory is supplemented by scenarios, examples and case studies to enable an easy application in the learner's work environment.
Each module features interactive knowledge checks focused on testing Application level cognition. The end of module assessments help learners validate their learning through challenging questions (simulating real, work-life challenges).
The learners are also equipped with strategies, tips and best practices that can be readily applied at work.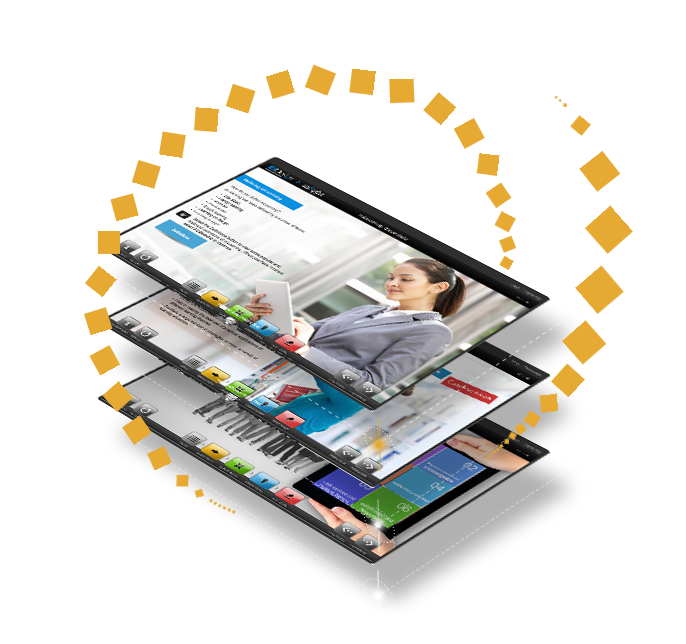 Take your learning and performance strategy global and multi-platform with EI Design. Let us know your needs and get a quote.